When I tried to send a batch job, I have not received any successful jobs yet. I have tried multiple different jobs but it seems it does not work for me for an unknown reason
After a few minutes I get this error:
JobFailedException: Batch job vito-4564c37f-209c-4296-9bc3-a782071c79bf didn't finish properly. Status: error (after 0:07:01).
Here is the link to eolab: JupyterHub
This is an overview of progress on thesent batch job on EO jupyterhub: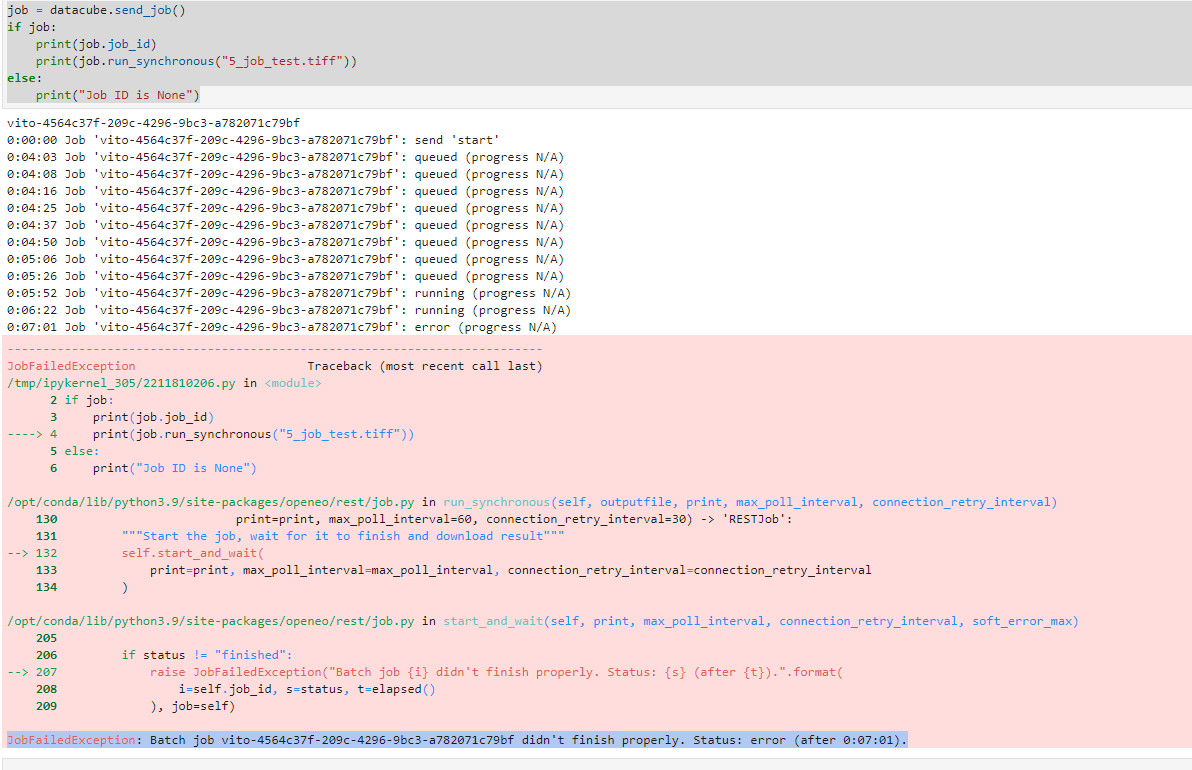 Can we get more detailed description of this error?