Dear all,
I am having issues while working with mask_polygon and boolean masks.
I attach a self-explaining notebook, plus the geojson file used in it, plus some screenshots.
Files are here: https://github.com/clausmichele/boolean-mask-openeo-issue/blob/main/boolean_mask_issues.ipynb
I am using CDSE as a back-end, but I am sure the same issue would appear with openeo.cloud using the VITO back-end.
So, if I create a boolean mask and download it, it's wrong.
If I multiply it by 1.0, it is correct but now the masked area is lost and I get those chunks at zero instead of nans.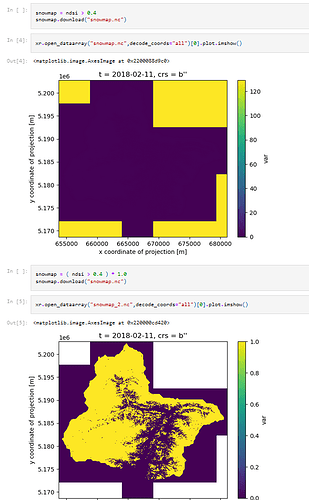 I tag someone of the VITO team for visibility:
@stefaan.lippens @jeroen.verstraelen @jeroen.dries @pratichhya.sharma