Hey,
I just wanted to know why S1_GRD_SIGMA0_ASCENDING/DESCENDING collections are not working properly or not at all.
First here we have "S1_GRD_SIGMA0_ASCENDING" collection :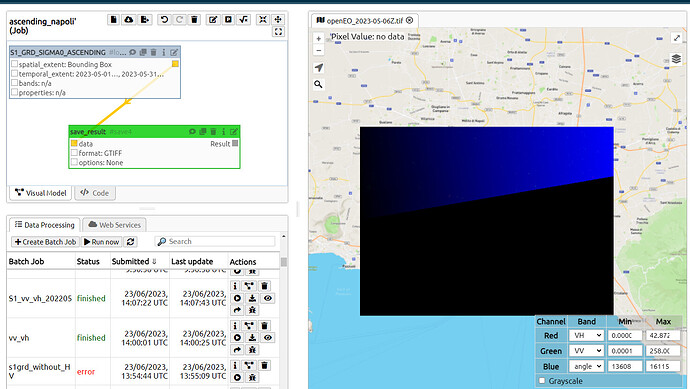 )
The spatial extent is Napoli area for May 2023. I don t get why it is cropped.
Then I tried with descending collection and I got this error :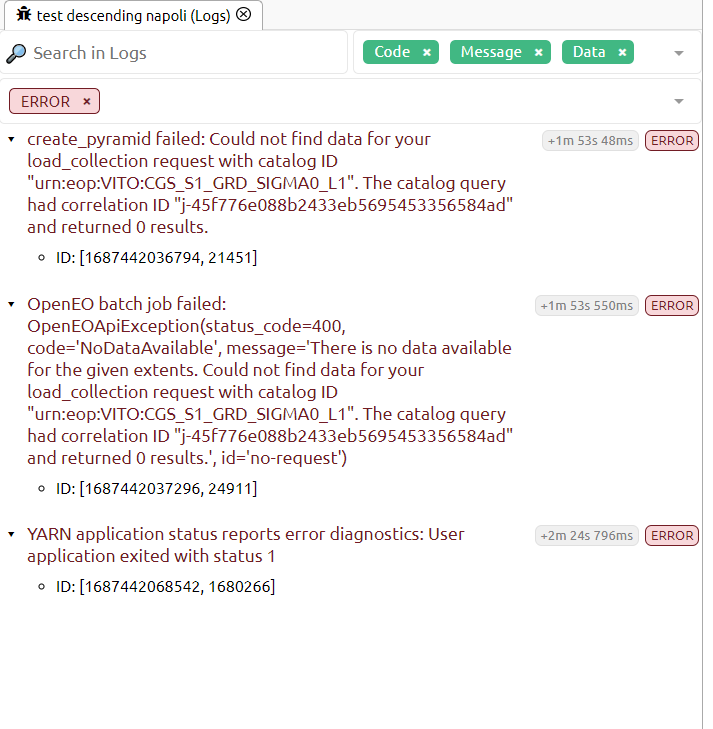 Then I retry for another spatial extent (Genoa) and it works well for both collections.
Why is not working properly for Napoli area ?
Thank you for your answers.
BEHLOUL Selim